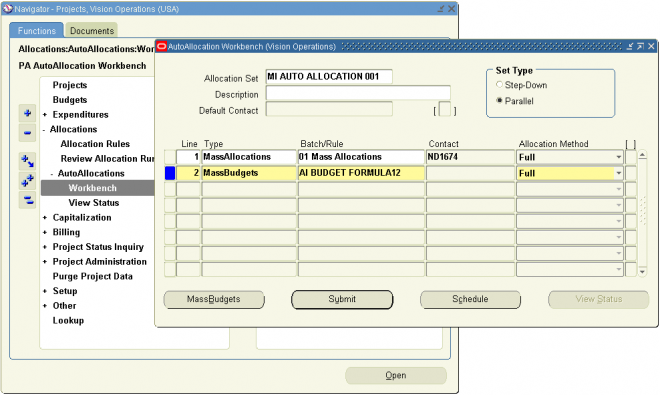 AutoAllocations is an Oracle General Ledger and Oracle Projects feature. In General Ledger, the allocation definition is called a batch. In Projects, the allocation definition is called a rule.
Step-down allocations

use the results of each step in subsequent steps of the AutoAllocation set. Oracle Workflow controls the flow of the AutoAllocations set.

Parallel allocations

carry out the specified rules all at once and do not depend on previous allocation runs.
To generate allocations more efficiently, you can group allocations rules and then run them in a specified sequence (step-down allocations) or at the same time (parallel allocations). To implement AutoAllocation in Oracle Projects, you must define an AutoAllocation set and implement workflow for the AutoAllocation.