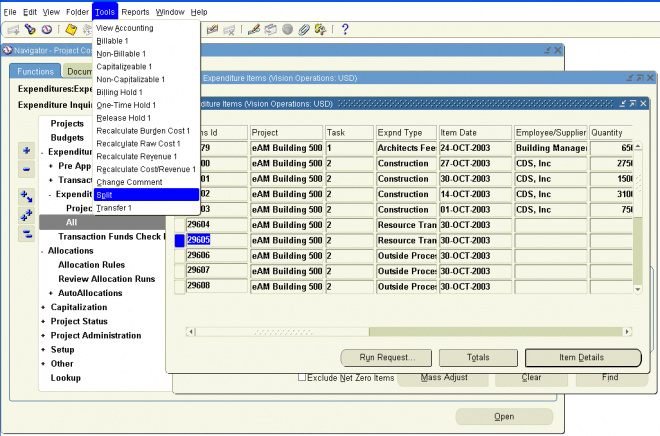 Oracle Projects provides powerful features that allow you to:
Adjust expenditure items on your projects
Interface the adjustments to other Oracle applications
Report the audit trail of the adjustments
You can make adjustments to expenditure items after the items have been costed, revenue distributed, and invoiced. Oracle Projects automatically processes the adjusted items and interfaces the adjusting accounting transactions to other Oracle Applications.
The project status of a project can restrict your ability to enter adjustments to project transactions.
Audit Reporting for Expenditure Adjustments
Oracle Projects provides an audit trail of all adjustments performed on an expenditure item. The audit trail records the following information about the adjustment:
The name of the user who performed the adjustment
The type of adjustment action performed
The date and time that the adjustment was performed
The window from which the adjustment action was performed Oracle Projects also records the audit trail to the original item for transfers, splits, and corrections to approved items. With this audit trail, you can identify where an item was transferred or where an item was transferred from.
You can review the expenditure adjustment audit information for a project in the AUD:Project Expenditure Adjustment Activity report. You can review the transfer activity for a project using the MGT: Transfer Activity report.