Calculating the Available to Promise (ATP) is a method of checking the projected supply of an item at a given time.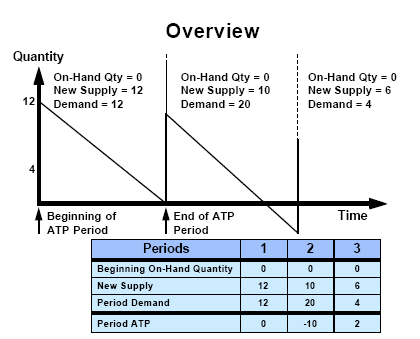 The basic formula for ATP is ATP quantity = on-hand quantity + supply - demand.
Oracle Inventory lets you define different rules that govern what is considered supply and demand.
In oracle inventory you can view the earliest available date for a specific quantity of an item or a group of items and the available quantity of an item for a specific date.