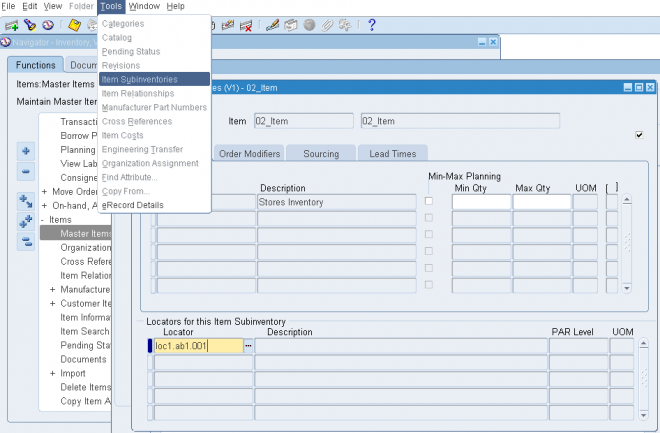 Reasons to Restrict Items to Locators
Security You may decide to restrict high-security items to specific aisle/bin locations in warehouses.
Transaction entry You can limit items to specific locators to make the transaction entry process easier.
Fixed storage All your items are always stocked in a particular range of bins and aisles.
Options to Restrict an Item to Specific Locators
In the Inventory region of the Master Item window, select the Restrict Subinventories and Restrict Locators check boxes.
In the Item Subinventories window, enter the list of restricted subinventories and locators for each item.
You can restrict an item to a list of locators only if your locator control is Prespecified or "No Control."