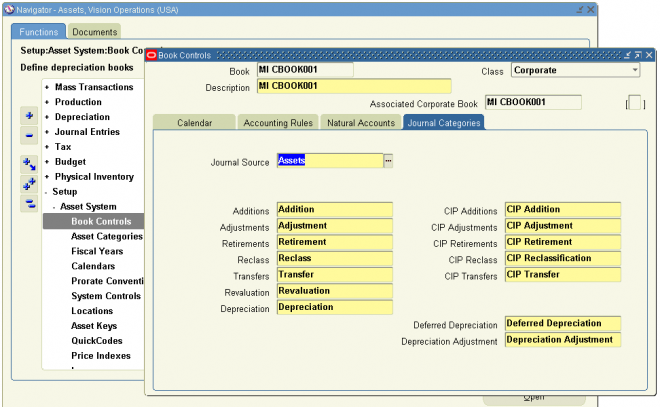 1. In the Book Controls window, choose the Journal Categories tabbed region.
2. Enter the Journal Source of your general ledger entries. This source labels the journal entries that come from Oracle Assets.
3. Enter the general ledger category you want to use for capitalized and CIP journal entries.
4. Save your work.