Oracle Assets integrates with Web ADI to enable you to create assets additions through the Additions Integrator. The Additions Integrator allows you to enter or load data into a spreadsheet using pre-defined mappings and layouts. Web ADI validates all required fields. If the Pre-Validate check box is checked, Web ADI validates both required and optional fields. After validating data, you can automatically upload your assets to Oracle Assets.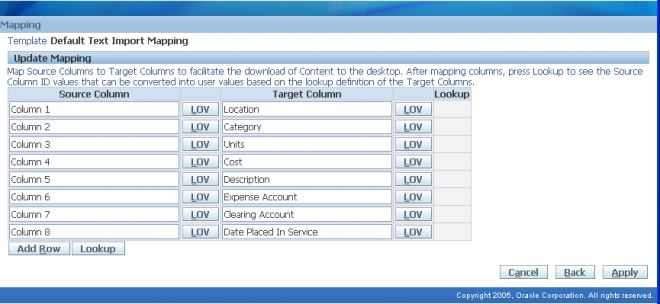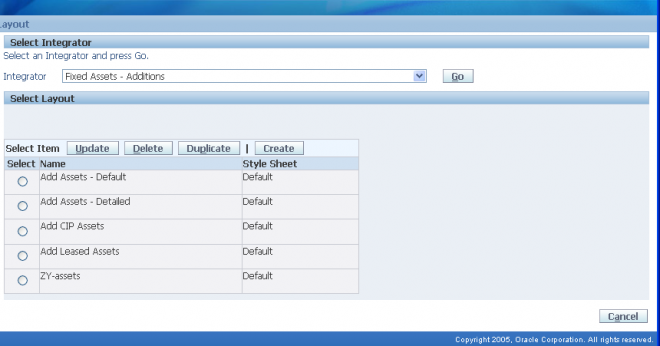 In the Integrator page, you need to select a corporate asset book. In the Layout page, you need to select a layout. Web ADI comes seeded with five layouts, but you can also create your own custom layouts. The seeded layouts are as follows:

Add Assets – Default
Add Assets – Detailed
Add Assets from Supplied Invoices
Add CIP Assets
Add Leased Assets
After creating your spreadsheet, you can upload the data into Oracle Assets.