To group similar types of equipment by resource:
You can define Equipment Types to group similar types of resources. For example, you can define an Equipment Type of Forklift.
Pre-requisities
Define an item of type equipment i.e. Enable the equipment check box in the physical attribute tab.
Equipments are invenotry expense items.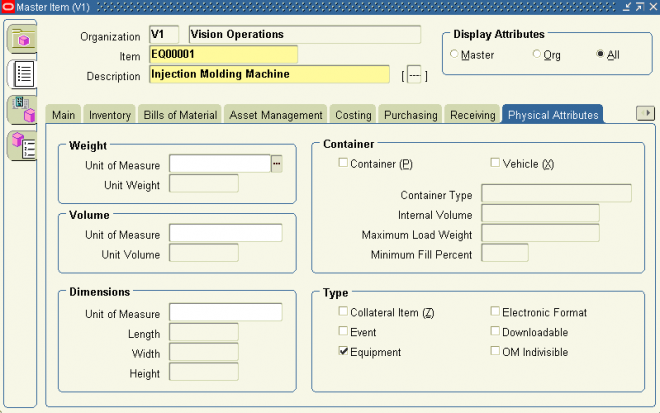 1. Navigate to the Equipment Types window. Do this by choosing the Equipment button from the Resources window. You can choose the Equipment button if the Resource is a Machine type.
2. Enter an Item Number in the Equipment field.
3. Save your work.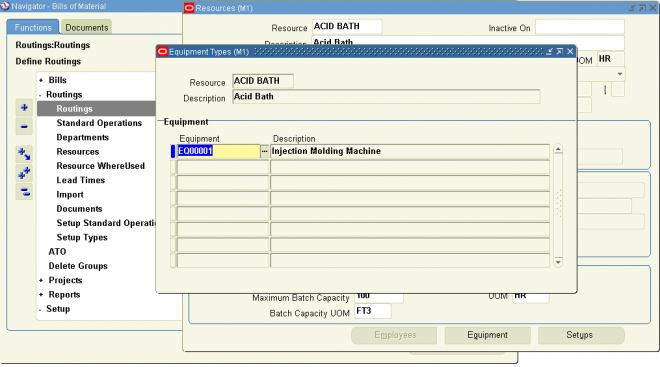 Note: If you have Warehouse Management installed, you can use the Resources form to define a class of manual or machine
resources. For example, a forklift machine resource is indicated by entering the resource name and description, as well as which equipment items are capable of performing pallet picking.