1. First you enter the invoice header details and selects the Match option as Purchase order/Recepit/Invoice.

2. Click on Match and Select Matching type(Item, Freight, Miscellaneous, Tax) and either the PO/Receipt information (You can query either with PO/Receipt information and it has not effect on with which you are matching the invoice i.e. even with Invoice Match Option as receipt you can use PO number in Find receipt for matching form. This form is used only for querying PO/Receipt to be matched with Invoice)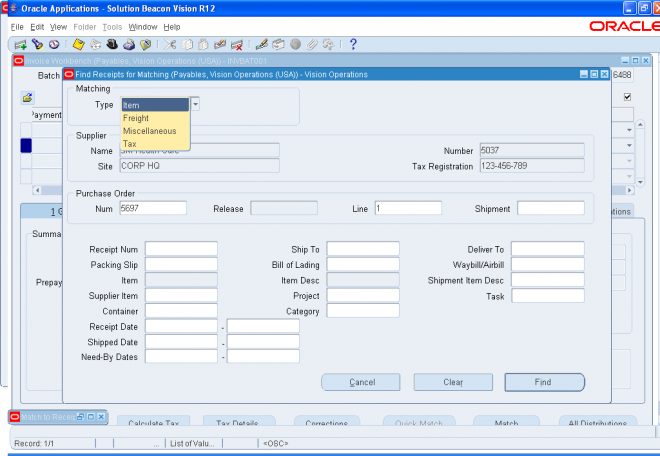 3.
Select the PO/Receipt and match it with the invoice and that will automatically creates the distribution for the invoice.
3.1 You can match an invoice with a receipt if you have selected Recipt as the Invoice Match Option in PO shipmnet line else system 'll show the below error message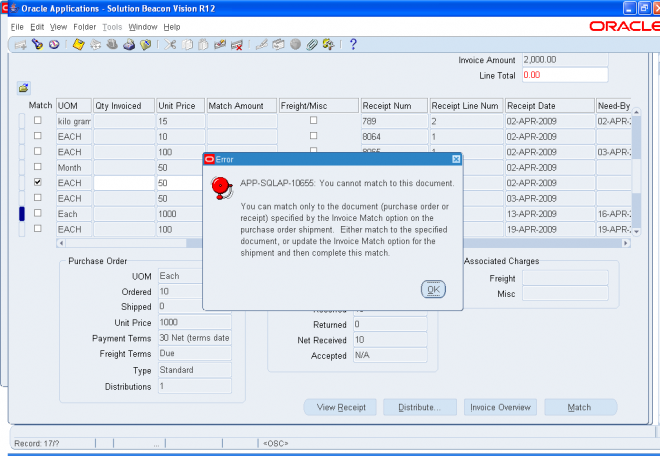 3.2 Select the correct PO/Receipt line for which invoice is being created and click on distribute if you want to match each distribution line or else click on match. System 'll automatically creates the invoice lines and distribution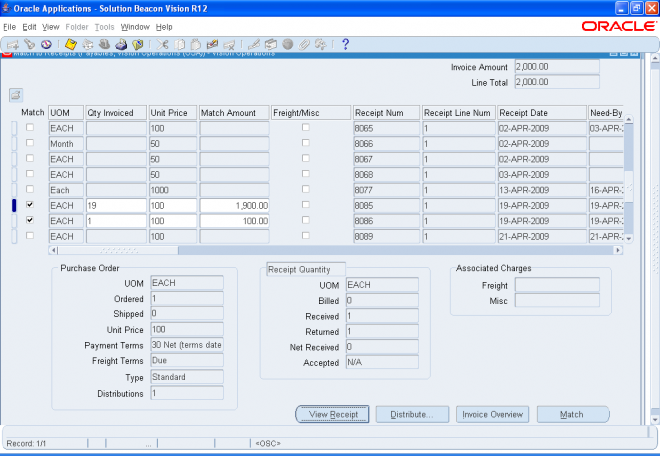 4. Verify the invoice lines and distributions.