If you accidentally matched to the wrong purchase order shipments or distributions, you can

reverse matched distributions and create new distributions by matching to new purchase order shipments or distributions of the same purchase order or of another purchase order

. If you add or reverse invoice distributions you must also change the scheduled payment amounts to match the new invoice total, or Oracle Payables will place holds on the invoice during approval.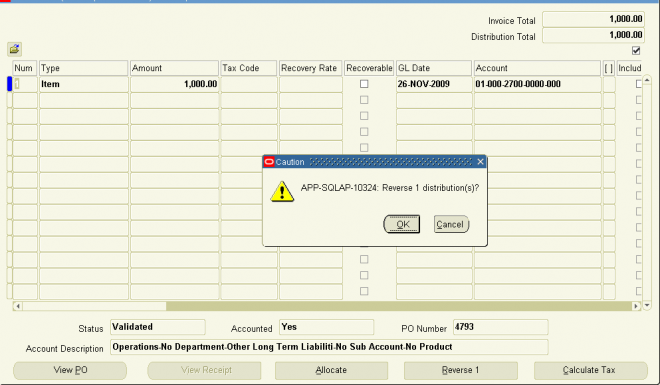 You can adjust the GL Date, Income Tax Type, and Account fields of a purchase order matched invoice distribution.

You can change the Account only if you have not yet posted the invoice

and if

you have selected the Allow Matching Account Override Payables option.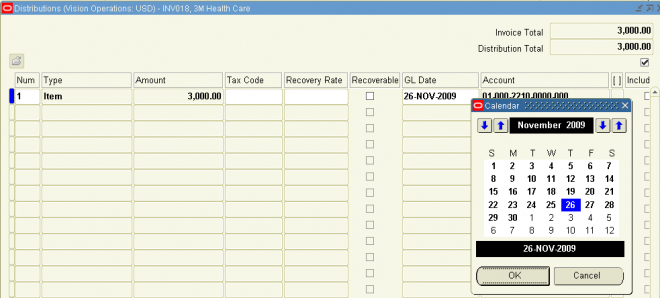 If a supplier submits a supplementary invoice for a change in unit price for an invoice you have matched to a purchase order, use

a price correction to adjust the invoiced unit price of previously matched purchase order shipments or distributions without adjusting the quantity billed.
Price Corrections
• Use a price correction to record and update the invoiced unit price of previously matched purchase order shipments or distributions without adjusting the quantity billed in order to track price variances. Record a price decrease by entering a credit or debit memo invoice and then selecting the Price Correction check box when you perform matching.
• Record a price increase by entering a Standard or PO Default invoice type and then selecting the Price Correction check box when you perform matching.
• To record a price change for a purchase order shipment, select Price Correction, enter the unit price for the incremental amount of the price correction, and enter information into either Quantity Invoiced or the Match Amount field for each shipment you want to match