Transactions, such as invoices, credit memos, receipts and adjustments, are entered against a customer account. Over time the customer's account evolves as new invoices are raised, credits and receipts are applied and adjustments are made. Paid invoices and their corresponding receipts are of no long-term interest in Receivables and disappear from the Aging Reports. However, each transaction will be posted to General Ledger and will have contributed to the receivables, revenue, tax, and cash balances.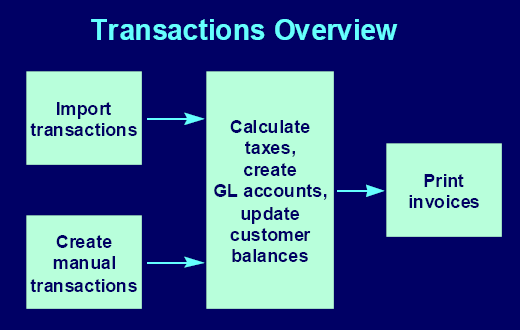 Use the Transaction window to enter your invoices, debit memos, credit memos, and commitments. You can also query and update your transactions in this window and review your transactions and chargebacks in the Transactions Summary window. For a list of fields you can update.
When you enter an invoice, Receivables uses your AutoAccounting rules to determine your default general ledger accounts. You can enter transactions one at a time or in a group called a batch.
Your system administrator determines whether you can delete a transaction.
Note: You can view the detail accounting lines for existing transactions in the form of a balanced accounting entry (i.e. debits equal credits) by choosing View Accounting from the Tools menu. You can also choose to view the detail accounting as t–accounts.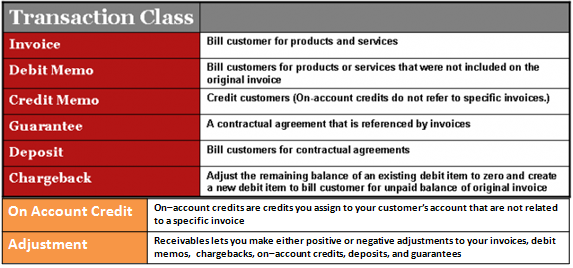 Chargebacks and adjustments @
http://www.oracleug.com/user-guide/account-receivables/chargebacks-and-adjustments