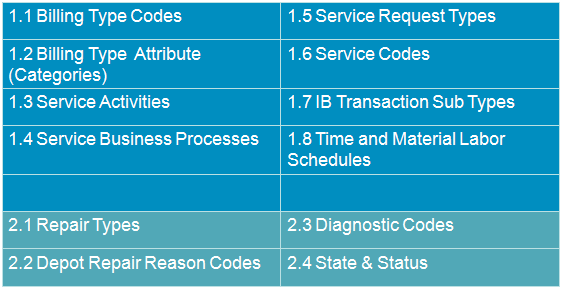 Setting up Oracle Depot Repair includes setting up related Oracle applications, such as Oracle Inventory and Oracle Installed Base. In setting up these applications, you might only need to make Depot Repair specific modifications to existing data, like existing items. Check with your  implementation team to determine which setup requirements have already been fulfilled.
Resource Creation
Determine the resources that have to be created in the system. All Call Center Agents, Service Administrators, Receipt Administrators, Service Technicians, Depot Managers, Field Service Agents, and other employees who will be using Oracle Depot Repair must be created as resources
WIP and Task Modes
Determine the complexity of the repair management processes required by your organization. Either Oracle WIP or the Task Manager (in Oracle Common Application Components) can be used to manage the repair process. WIP mode is recommended for use when the Repair Jobs require series of sequential steps, and materials management. Task mode is recommended for use when the repairs require minimal steps that are not necessarily completed in sequence. To the user, both of these processes are managed via separate tabs in the user interface.
The Oracle Depot Repair application supports the use of both WIP and Task modes for repair management. However, it is advisable to use only one mode to enhance the user experience