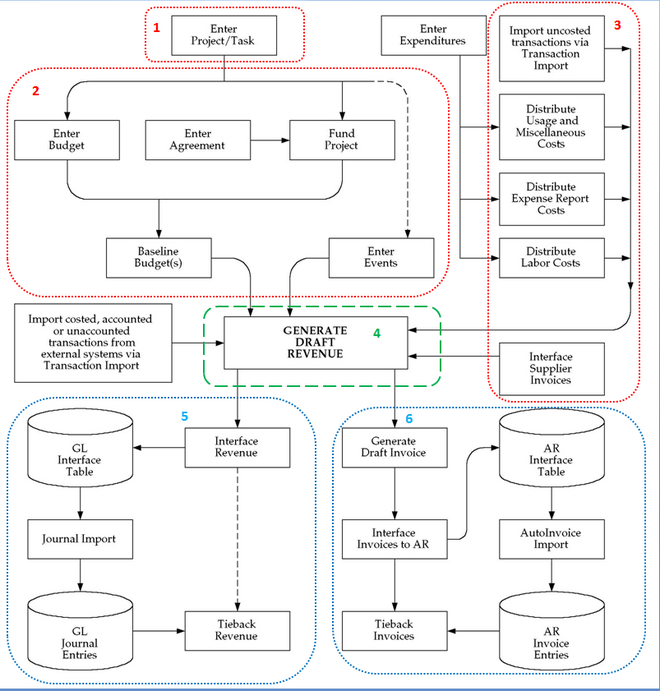 You use contract projects to track activities, cost, revenue, and billing for services performed for and reimbursed by a customer. Types of contract projects include:
Time and Materials
Fixed Price
Cost Plus
Entering a Contract Project
A contract project is the primary billing unit at which you specify the following information:
Revenue accrual method
Billing Details : Billing method, Billing cycle, Other billing information
For contract projects, you define additional information for revenue accrual and billing based on requirements of your project, your company, and your customer. For example, you can enter billing terms, bill rates and billing titles, status, and credit receivers for contract projects only.