Oracle Contracts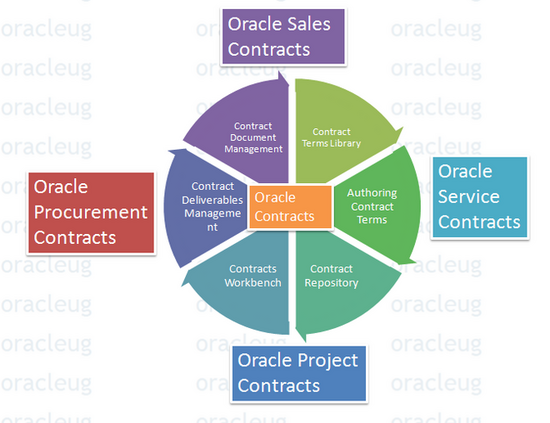 A contract is an agreement between two or more persons (individuals, businesses, organizations, or government agencies) to do, or to refrain from doing, a particular thing in exchange for something of value. Contracts can generally be written using formal or informal terms, or they can be entirely verbal. If one side fails to live up to his/her/its part of the contract, there's a "breach" of contract and certain remedies for solving the differences are available.
The terms of the contract, meaning, the who, what, where, when, and how of the agreement, define the binding promises of each party to the contract.
Companies rely on contracts to define:
• Products or services that they sell and buy.
• Terms and conditions that are used in pricing, shipment, payment, quality, and other
mutual business and legal obligations of the involved parties.
• Miscellaneous contracts, such as license agreements, nondisclosure agreements, and
merger agreements.
Oracle contracts provide all the standard business requirements with the help of below components
Contract Terms Library
Authoring Contract Terms
Contract Repository
Contracts Workbench
Contract Document Management
Contract Deliverables Management
Oracle Contracts provides the common infrastructure components to all the other contracts
modules - Oracle Sales Contracts, Oracle Procurement Contracts, Oracle Service Contracts, and Oracle Project Contracts.