Implementation in production
When you use an E-business suite, you need to engineer it to suit your business requirements. In this topic, you learn about the principles that form the basis of the business architecture of oracle 11i/R12 E-Business Suite.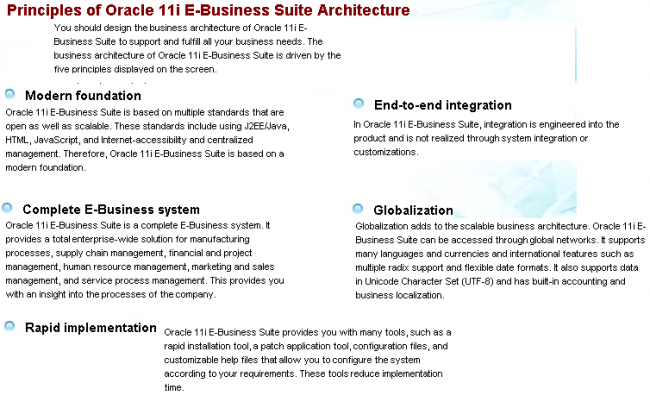 This chapter describes how to implement a fresh version of oracle application R12/11i in your organization. We'll do the implementation of below requirements.

1. The organization makes electronic gadgets – Mobile, Television, Refrigerator
2. The organization is present in 3 regions – US, UK and India

Let's consider that we have installed a production instance of R12 in the server.
What next?