Service Contracts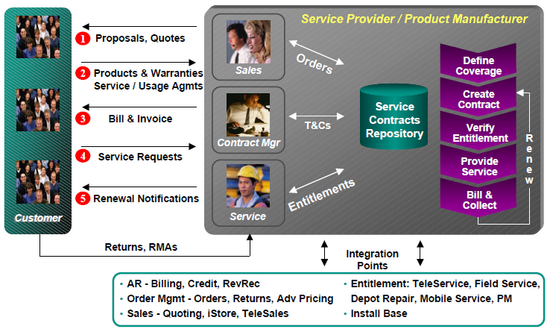 Oracle Service Contracts provides a complete contract authoring execution solution to manage warranties, extended warranties, usage, and subscription services, as well as complex service agreements. With Oracle Service Contracts you can:
Sell multiple types of service.
Define pricing and billing schedules.
Ensure timely service entitlement checks.
Automate renewals for recurring revenue opportunities.
Simplify change management.
Minimize service revenue leakage.